REGAIN YOUR LIFE
WITH SCHOOL OF LIFE & VIBRANT LIFE
"Your Body Can Achieve Almost Anything, It's Your Mind You Have to Convince"
Whether it's a New Year's resolution, because your cloths are a bit tighter than you'd like or simply because you want to feel better and be healthier, we've all declared that we're going to get in shape at one point or another.
Then comes the hard part of actually following through. Starting your healthy lifestyle journey isn't always easy, but with the right system it might just be a lot more possible than you think.
We've combined two world renowned products to help you shed the pounds & Regain Your Life:
VIBRANT LIFE - Just 2 Pills Twice A day To Help You Shed The Pounds
SCHOOL OF LIFE - Neuroscience Based Personal Coaching Program To Cultivate A Winning Mindset & Ensure Success.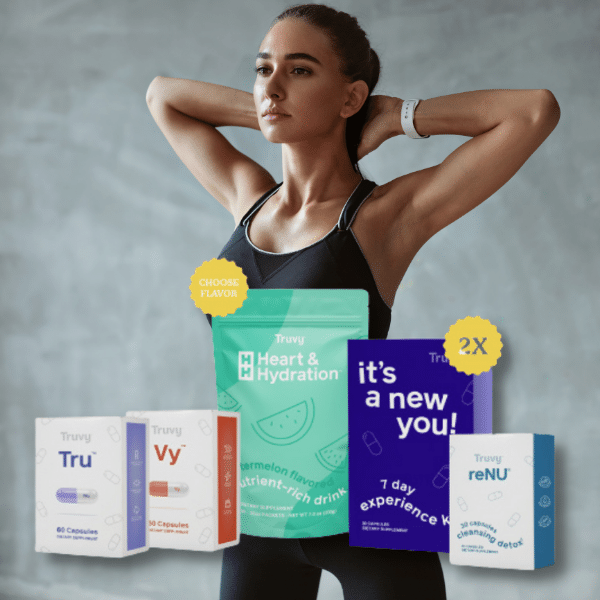 Supplements
Just 2 pills twice a day can help you crush your weigh loss goals.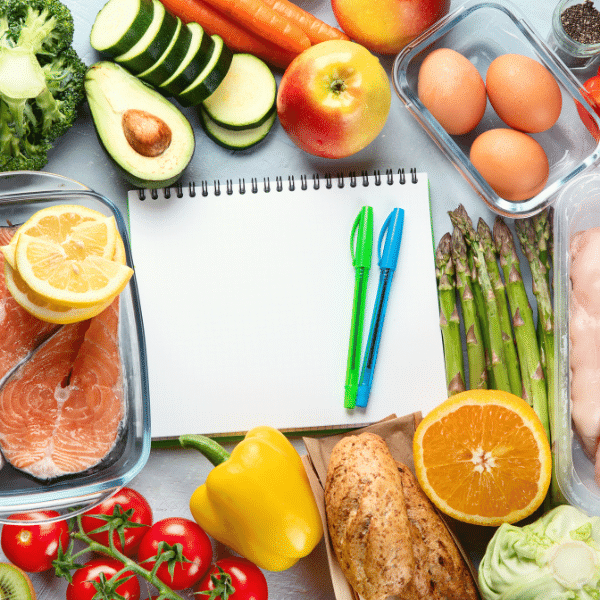 Eating & Exercise Plans
Choose from a selection of eating & exercise plans to help speed up your progress.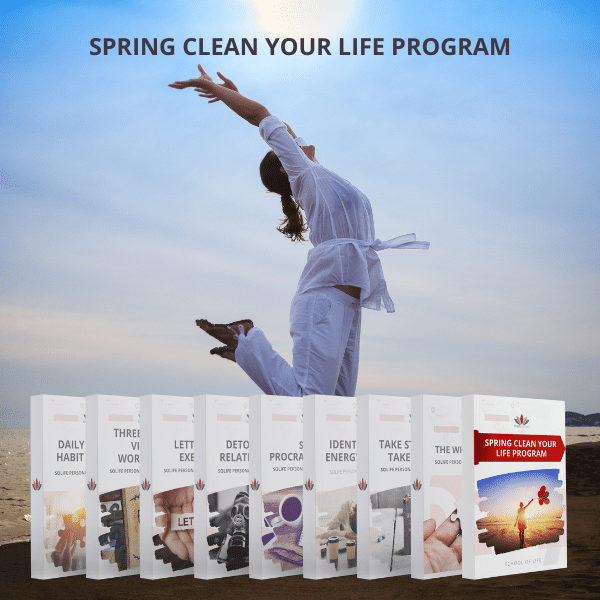 Coaching Program
A neuroscience based coaching program to give you the unfair advantage.
Discover The Secret Weight Loss Success Recipe That's Giving Real People Results..
Truvy - Rediscover the TruYou
We help you lose wait.
Just two pills two times a day can help you hit your weight loss goals. Introducing Truvy, the success recipe that's giving real people real results.
Truvy Must Have Weight Loss Pack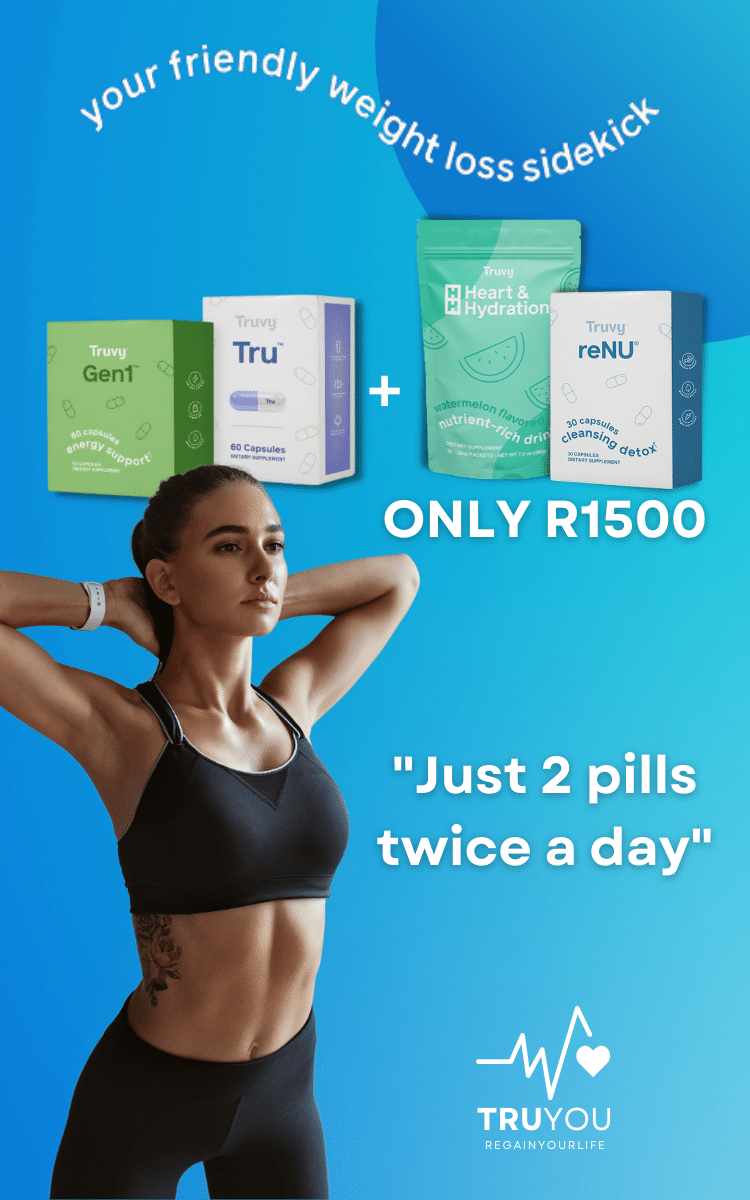 Regain Your Life With Truvy
✔️ Restores & Support Blood Chemistry
✔️ Support Healthy Blood Sugar Levels
✔️ Support Healthy Cholesterol levels
✔️ Targets Visceral Fat
✔️ Healthy Liver Function
✔️ Clear Focus
✔️ Accelerated Energy
✔️ Suppress Apatite without Feeling Starved
✔️ Revive Your Metabolism
What's Included In Your
Truvy Must Have Weight Loss Pack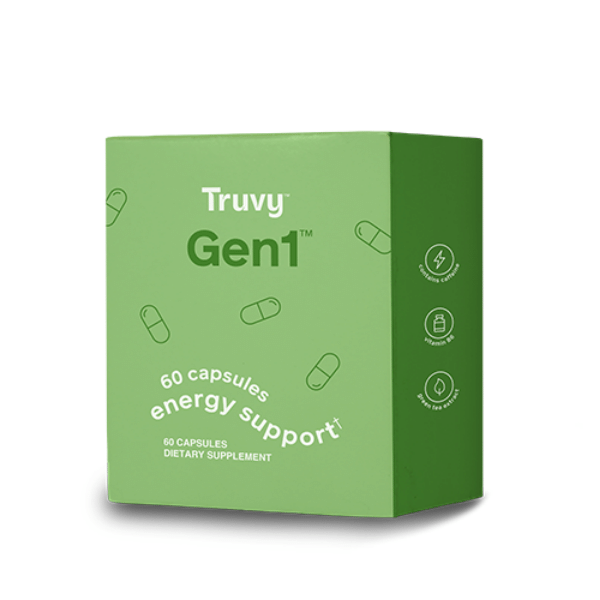 Truvy® is known for making weight management easier than ever before. Gen1™ is the perfect option to reach your weight loss and energy goals.
Gen1™ can help you feel more energized naturally, optimize body fat while maintaining a healthy lifestyle and suppress your appetite without feeling starved.* 
Highlights:
Clear Focus
Accelerated Energy
Suppress appetite without feeling starved
Revived Metabolism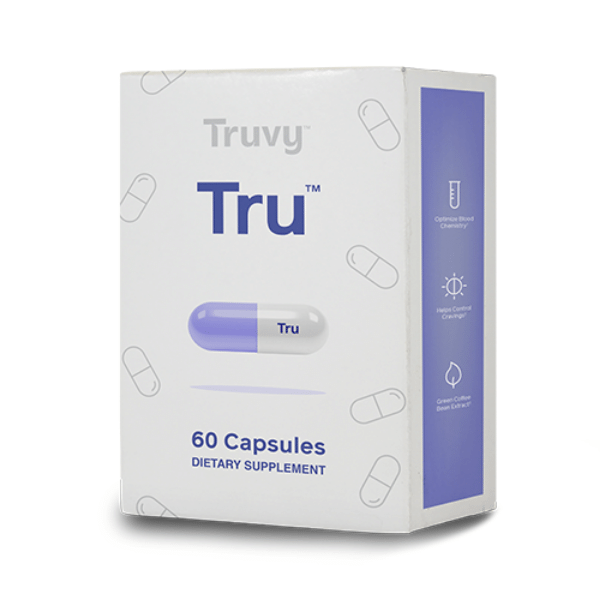 30-Day Tru Experience Kit
Tru™ is our secret to supporting blood chemistry. It's our famous truFIX® formula enhanced with 100% more Green Coffee Bean Extract and formulated using plant-based ingredients including Alpha Lipoic Acid (ALA), Magnesium, Raspberry Ketones, and Cinnamon. Tru™ supports all systems of the body and makes maintaining your general health easier than ever!*
Highlights:
Easy to Swallow Capsule
Scientific Formula
Supports Blood Chemistry*
Top Quality Plant-Based Ingredients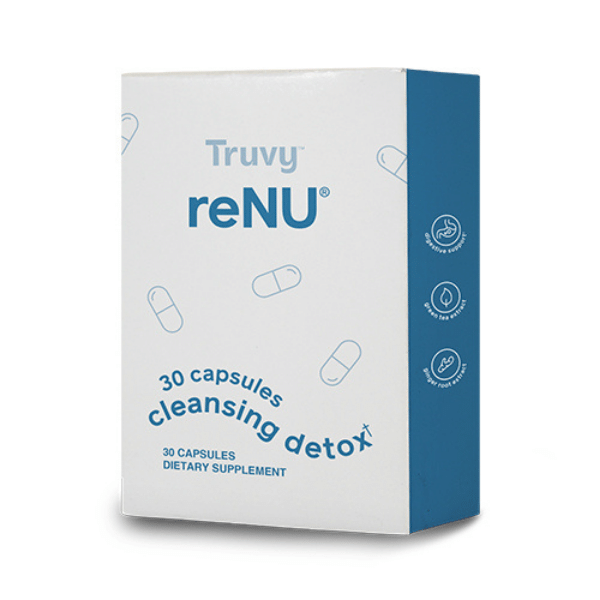 reNU Detox 30 Day Kit
It's time to cleanse your body of the toxins that can build up and slow down your lifestyle. reNU® is the answer. Using pure and naturally sourced ingredients, reNU® is designed to support the detoxification for the body, all while helping maintain a healthy digestive tract.*
Highlights:
*Cleanse your body of toxins it comes in contact with every day
*Gently supports 7 different channels of elimination
*Supports normal bowel and liver functions*
*Can provide a foundation to create new healthy habits and routines
*Supports mental clarity*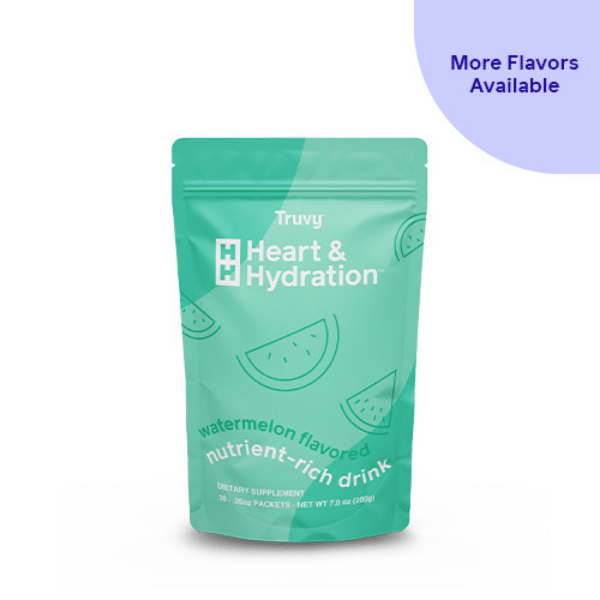 H&H™ Super Drink
An active lifestyle requires a healthy drink that not only hydrates your body, but also helps you maintain a healthy heart.* 
Our H&H™ Super Drink is jam packed with super ingredients like CoQ10, D-Ribose, Di-Calcium Malate, Di-Potassium Phosphate & Potassium Citrate, Elderberry and Ginseng. 
With no sugar, just a few calories, and mouthwatering flavors, you'll always want to carry a HEART & HYDRATION stick pack with you to replenish and support your tru style of living!
Highlights:
*Hydration on a cellular level
*Supports heart health*
*Delicious w/ zero sugar
*Convenient on-the-go formula
*1 - bag Heart & Hydration
ORDER YOUR TRUVY MUST HAVE KIT NOW


✔ 30 Day supply of GEN1
✔ 30 Day supply of Tru
✔ 30 Day supply of ReNU
✔ H&H Super drink
✔ Free delivery anywhere in SA
✔ Delivered in 48 Hours


ONLY R1500 ($100)
The Science Of Weight Loss
But does it actually work?
Have a look at these real people with real results & decide for yourself...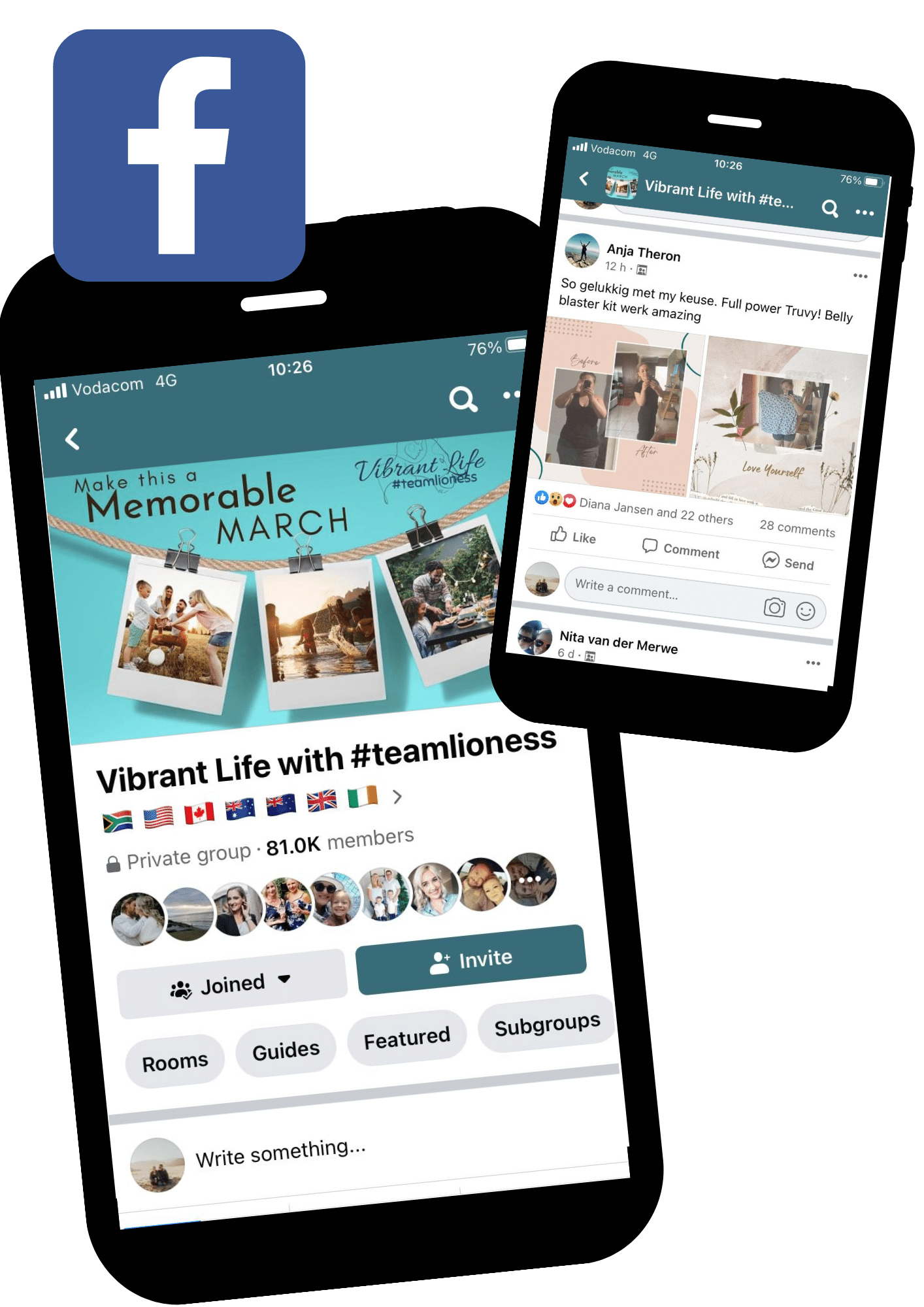 WANT TO SEE MORE INCREDIBLE RESULTS?
Join our private Facebook Group to see more incredible results.
This will also give you the chance to interact with real people getting real results on this revolutionary weight loss system.
CLICK HERE to join the Vibrant Life Facebook Group Now
ACCELERATE YOUR WEIGHT LOSS SUCCESS
"A Healthy Mind Leads To A Healthy Body"
As coaches, we understand that weight loss is as much a mental challenge as it is a physical challenge.
In order to truly ensure your success, you need to keep your mind focused on the goal. A healthy mind leads to a healthy body.
By combining your Truvy weight loss program with a Life Design personal development program, you can drastically increase your chances of success and we are here to ensure that you get the outcome you deserve.
FREE BONUS OFFERS WHEN YOU PURCHASE YOUR TRUVY MUST HAVE KIT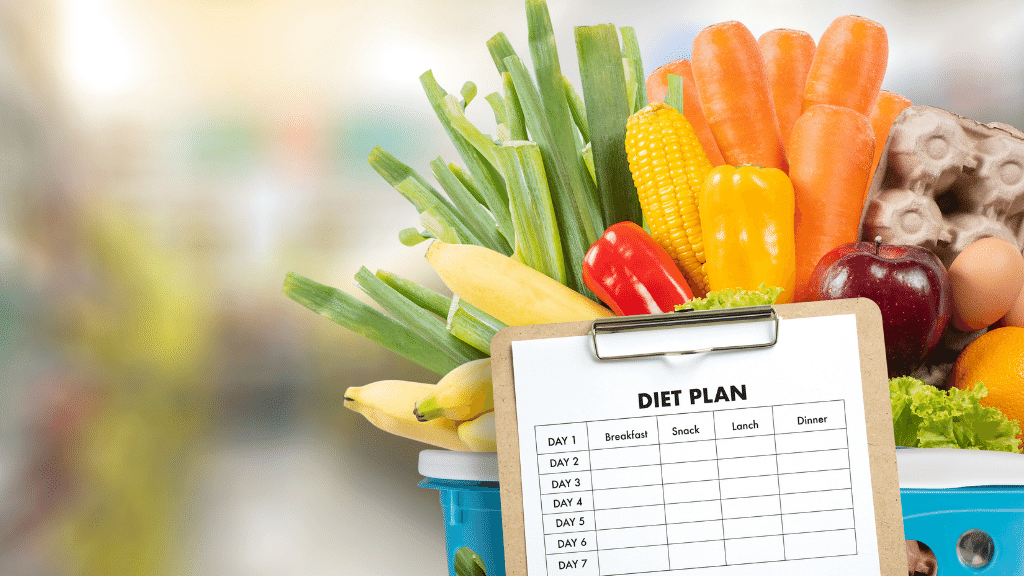 BONUS OFFER 1:
Downloadable Eating Plans.
Speed up your weight loss process by adding healthy eating habits to the mix.
VALUE R799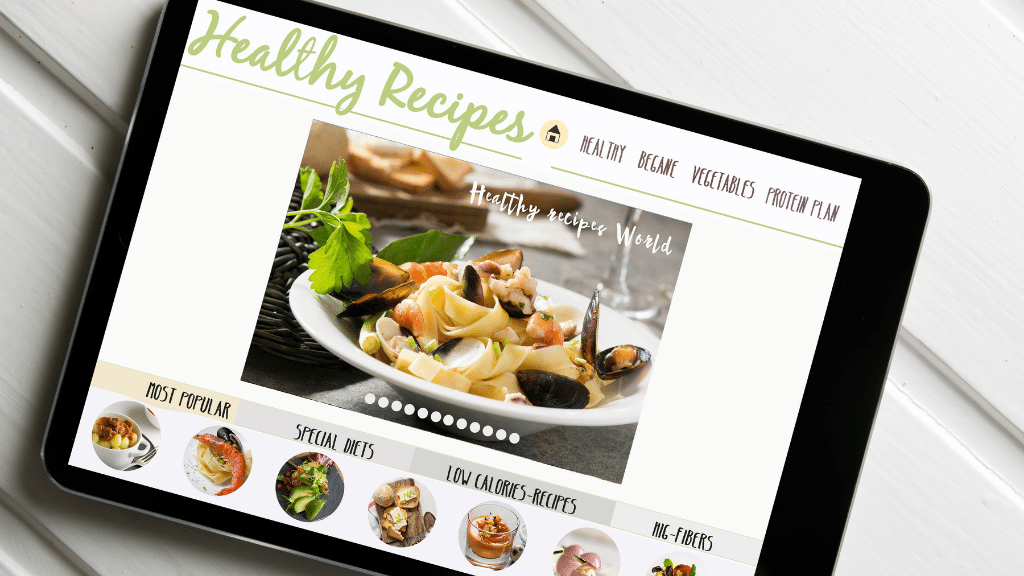 BONUS OFFER 2:
Downloadable Healthy Recipes
Who said eating healthy does not taste great. Use these amazing recipes and discover just how great healthy food can taste.
VALUE R799
BONUS OFFER 3:
Effective Exercise Plans
Truvy will give you a great boost of energy. Use this fantastic exercise plan to put all that energy to good use.
VALUE R999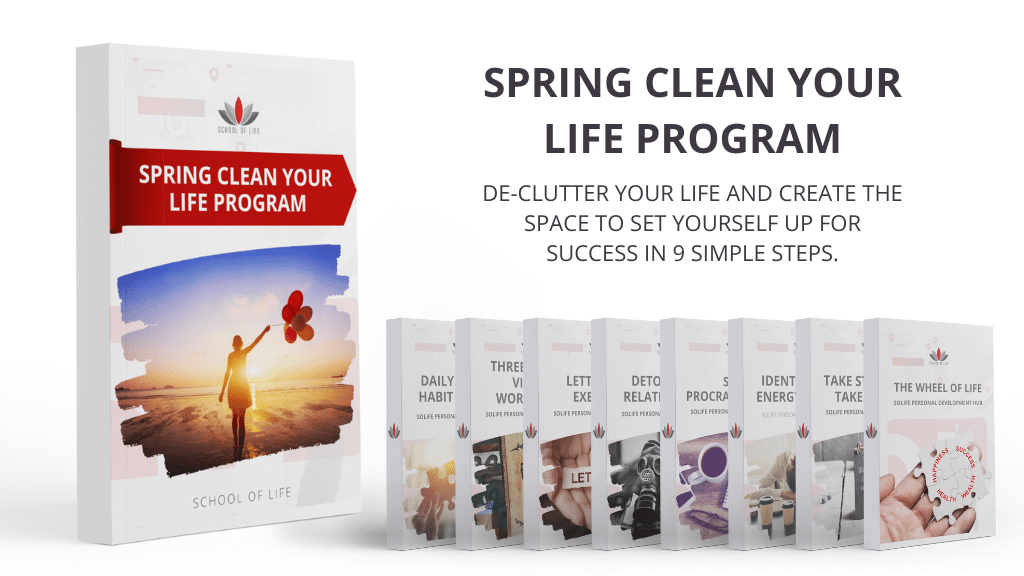 BONUS OFFER 4:
Personal Coaching Program
This neuroscience based personal life design program will help you de-clutter your life and get your mind focused for ultimate success.
You can complete this program at your own time & pace on your journey to REGAIN YOUR LIFE.
VALUE R999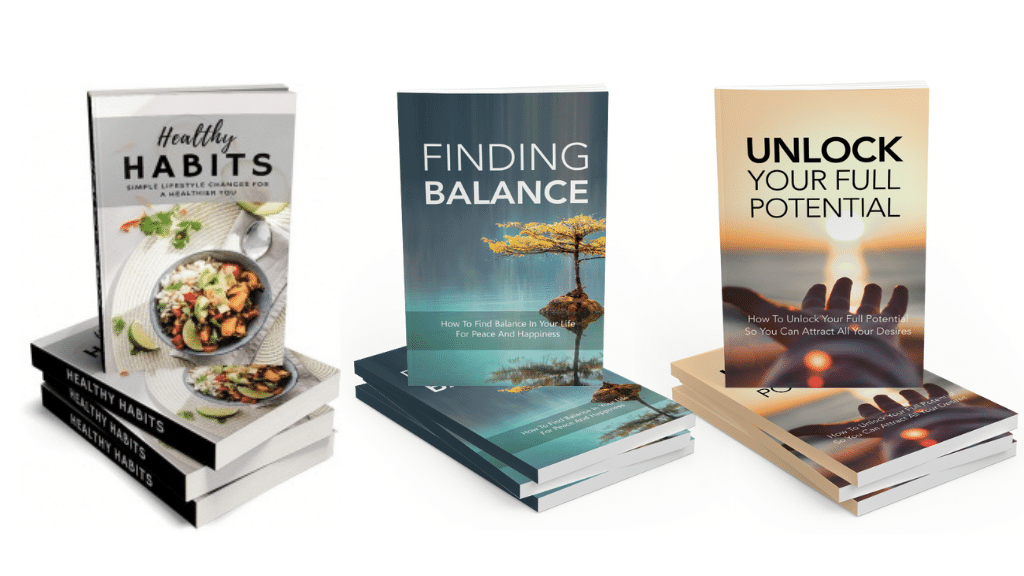 BONUS OFFER 5:
Success Resources
3 Downloadable ebooks to feed your mind while you are transforming your life.
*Unlock your full potential
*Finding Balance
*Healthy habits
VALUE R397
Here is everything you get when you order your Truvy Must Have Kit today.
*Tru - 30 Day Supply (Value R725)
*Gen1 -30 day Supply (Value R725)
*ReNu - 30 Day Supply (Value R325)
*H&H Super Drink 30 Day Supply (Value R725)
*9 Week Spring Clean Your Life Personal Coaching Program (Worth R999)
*Downloadable Eating Plans (Worth R799)
*Downloadable Healthy Recipes (Worth R799)
*Exercise Plans (Worth R999)
*3 Downloadable ebooks (Worth R397)
TOTAL VALUE - R6493
NOW JUST R1500