Turn Your Passion For Creating lasting Change Into A Thriving Career & Get Paid To Change Lives

WELCOME TO SCHOOL OF LIFE - NLP & LIFE COACH TRAINING ACADEMY
School of Life is an internationally acclaimed and accredited Life Coach and NLP training academy. We offer a range of personal development & certificate courses both online & face to face.
Whether you want to get more focused in your personal or professional life, or want to pursue a career as a professional Life Coach or NLP Practitioner, we can assist.
Our content includes only the most credible, tried and tested global NLP and Coaching methodologies. All courses are presented in a practical, fun and inspirational manner by Master Coaches. This means that not only will you learn how to effectively apply coaching methodologies, but you will experience personal transformation at the hand of every coaching technique. 
We are notorious for the world-class coaches we train, making School of Life accredited coaches the most sought after coaches in the world. It is a well-known fact that our standards are a cut above the rest.

WHY YOU SHOULD CONSIDER A CAREER AS A LIFE COACH.

DO WHAT YOU LOVE & LOVE WHAT YOU DO
"The number 1 thing you will spend your waking hours doing, is working.
The average person works the equivalent of 4745 full days, which is why it is so important to do what you love.
If you don't love your job, quit it, and find one that you do love. Otherwise you will spend the majority of your waking life doing something that you hate."


COACHING IS THE 2ND FASTEST GROWING INDUSTRY IN THE WORLD!!!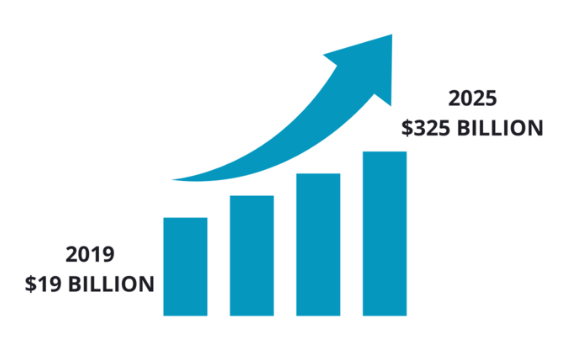 $215 Billion per year industry.

The coaching market was estimated to be worth more than $19 billion in 2019 and grew to a staggering $215 billion in 2021, according to recent estimates by IBISWorld.
However, this seems to be just the tip of the iceberg. The global e-learning & coaching market is expected to reach a combined value of more than $325 billion by 2025 and $645 billion by 2030.


WHAT ABOUT ACCREDITATION


School of Life is an ICR (International Coach register) accredited & approved coach training agency.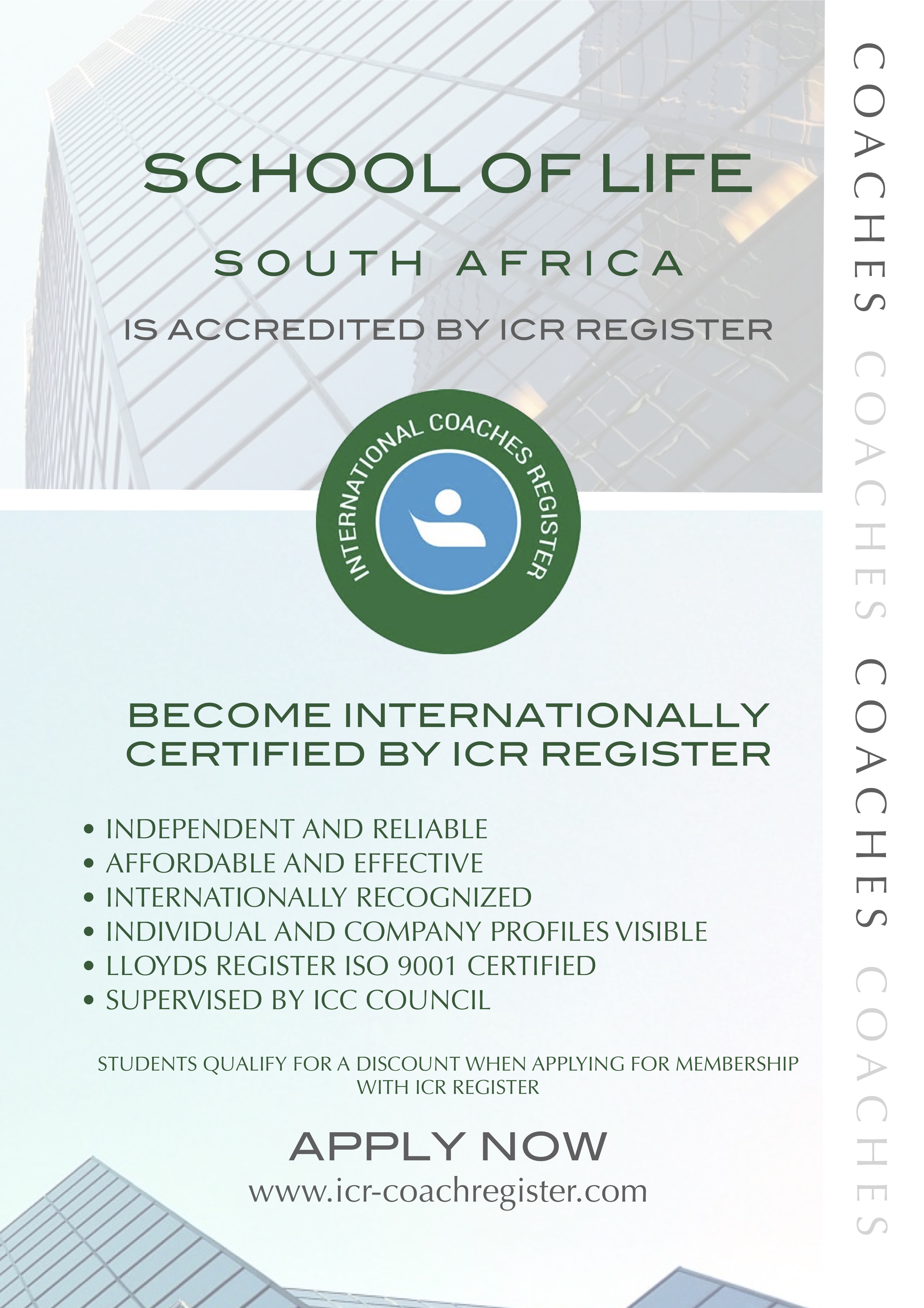 Global mark of excellence.
ICR Coach Register records and certifies ICR coach practitioners & is the global mark and register for well-trained ICR coach practitioners.
Distinguished Coaches
ICR Coach practitioners work locally, nationally and internationally and are connected to a variety of sectors and are distinguished by specializations.
International Accreditation
​ICR Coach Register holds several international accreditations, such as ISO 9001, QAP IMI.
LIFE COACH LEARNING PATH
INTRODUCTION TO NLP & LIFE COACHING
Discover if Life Coaching is right for you before you buy a course

LEVEL 1 CERTFIEID COACH
Online & face to face certification classes available. Once you have completed this course you are certified to start coaching & charge for your services.

LEVEL 2 CERTFIEID COACH
Certified Coach professional development. Complete these courses to be accredited as a Level 2 coach.

LEVEL 3 CERTFIEID COACH
Certified Coach professional development. Complete these courses to be accredited as a Level 3 coach.

LEVEL 4 CERTFIEID COACH
Certified Coach professional development. Life Coach Higher Certificate. NQF5 Life Coach + NQF3 Mentor


START YOUR OWN LIFE COACH BUSINESS